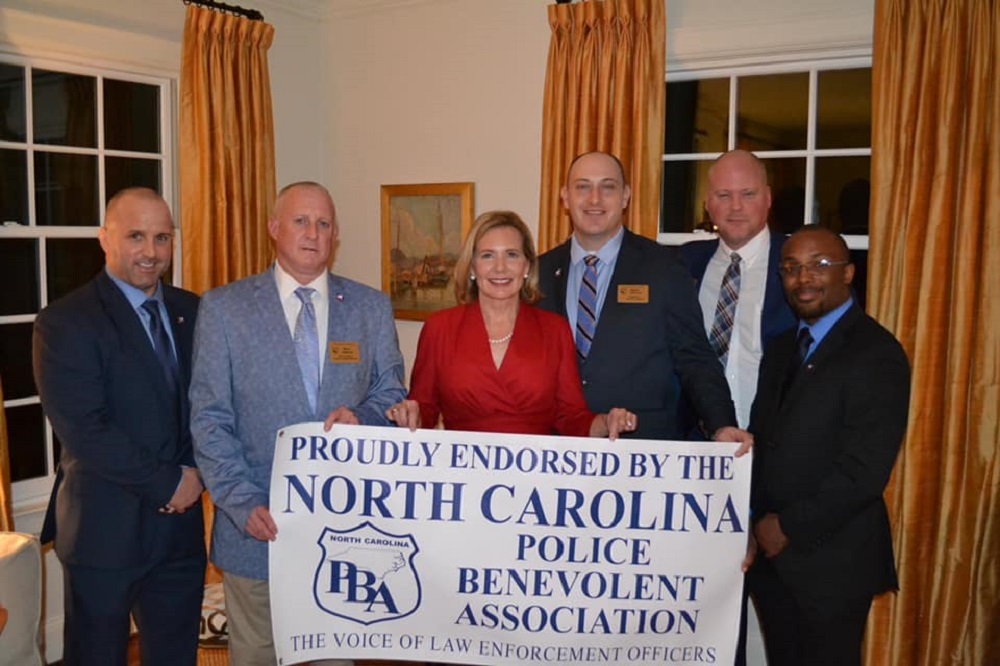 "During her tenure in the General Assembly (Grange) has developed an impeccable record of sponsoring or voting for legislation to support law enforcement officers and their families," the association said in a news release on the announcement | Facebook-Holly Grange for North Carolina
State Rep. Holly Grange, R-New Hanover, Republican candidate for governor, was recently endorsed by the North Carolina Police Benevolent Association.
Grange, a graduate of West Point who rose to the rank of captain in the U.S. Army, is the only female military veteran in the state's House of Representatives. She was elected in 2016 and serves as the deputy conference chair.
"Holly Grange has a proven track record of service and leadership to our country and state," Division President Randy Byrd said in a news release posted on the association's website. "In a time of career politicians, she brings a refreshing resume to this race that challenges the status quo. North Carolinians should be proud that she has answered the latest call to serve.
"We are confident that she will have law enforcement officers as a priority at her next level of leadership," Byrd said. "A vote for her is a vote for those officers and the citizens they serve."